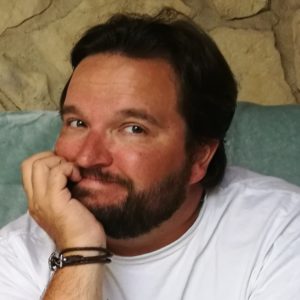 Chris 'Mordavian' Adkins
Chris has dreamed of creating games since he first started playing Super Mario Bros. on his very first NES. Here we are. He is now making his own games.
After completing 4 years with the US Army, he went on to complete an apprenticeship in Germany for application development. While working as a traditional Software Developer, he went on to earn a Bachelors of Science in Game Design from Full Sail University. While continuing to work in software development, he put his degree to work playing around with Unity, but it wasn't until 2020 that his first game came out. Funnily enough, that first game was a card game. He had so much fun making it that he has taken over the creation of all card and board games for Imagine Beyond Games.